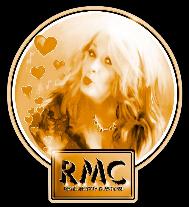 The following musicians own and/or use REAL MCCOY CUSTOM wahs or wahs that have been built or modified by Geoffrey Teese.

George Lynch (DOKKEN)
Jeff Pilson (DOKKEN)
Luke Janklow (DARLAHOOD)
Page Hamilton (HELMET)
Dean Wareham (LUNA)
Joe Holmes (OZZY OSBOURNE)
Matt Hocking (EDGAR WINTER)
Neil Giraldo (PAT BENATAR)
Tony Joe White
THE BLACK CROWES
CRY OF LOVE
Trey Anastasio (PHISH, OYSTERHEAD)(Trey bought his RMC3 wah from an old NYC dealer
in the mid-to-late '90's. I don't know what tuning he uses or even what wah he uses today.)
Prescott Niles (THE KNACK)
Berton Averre (THE KNACK)
Jennifer Batten (Jeff Beck, session guitarist)
Randy Bachman (BTO, GUESS WHO)
Philip Sayce (JEFF HEALEY BAND)
SUGAR RAY
Mick Jones (FOREIGNER, studio)
Phil Caivano (MONSTER MAGNET)
Ed Mundell (MONSTER MAGNET)
Jim Baglino (bassist MONSTER MAGNET)
Slash (While a DUNLOP endorsee, Slash has used an old RMC3 in videos.)
Diblo Dibala (LOKETO)
Chartwell Dutiro (THOMAS MAPFUMO AND THE BLACKS UNLIMITED)
CHERRY POPPIN' DADDIES
Leo Qintero (Criteria Studio)
TRIBAL THERAPY
JAH LEVI AND HIGHER REASONING
Bob Birk
FOO FIGHTERS
Joe Rodriguez (A FLOCK OF SEAGULLS)
Shawn Purcell (AIRMEN OF NOTE--U.S. Air Force Band)
J. Mascis
Rand Anderson (FRESHLY BAKED)
Margaret Fiedler (P J HARVEY)
THE MOFFATTS
COLORFAST
Chris Lochner (GARRITY)
Ola Englund (SUBCYDE)
DR. JONES
Eric Schermerhorn (IGGY POP, THE THE, DAVID BOWIE, EAGLE EYE CHERRY, THEY MIGHT BE GIANTS)
Hun Yup Lee (SILENT EYE)
Jen Leigh (SUPERLOVE, BIG SISTER, TOSHI REAGON)
Katie Moore (DEEP BLUE SUN)
Kim Dae Woo (Y-NOT)
Billy Paul (MR. HYDE)
Michael Katon
Daniel Kern
Christian Leibfried (MOTHER TONGUE)
Bryan Tulao (MOTHER TONGUE)
Wim Leijssenaar
Ray Goodman (MITCH RYDER)
Vinny Paluzzi (ZIBBY TEBO BAND)
Skip Turner
Keith Martin (EMPTYHEAD)
AMBROSIA
Chris Imber (THE USUAL SUSPECTS, THE REPERCUSSIONS)
Keith Stalcup (MIRANDA LAMBERT, MARY CHAPIN CARPENTER, THE STATLER BROTHERS, LORI MORGAN, RONNIE MILSAP)
Anthony Gomes
Trey Huffman
Dustin Sargent
Nick Sterling
Dennis van Leeuwen (KANE)
Kan Woollen (Holly Hilton and the Rockitz)
Chris Robinson (NEW EARTH MUD)
Paul Stacey (NEW EARTH MUD)
Audley Freed
Michael Hill (MICHAEL HILL'S BLUES MOB)
Kris Singh (SOUL FOR SALE)
PEARL JAM
Adam Evans (PEPPERCORN, FUNKY LIPSTIK, session guitarist)
Bob Robbins (BOZO'S DOG)
Allen Law (SPACESEED)
Hasse Spennare (LOBSTER)
Wayne Addleman (BELLAMY BROTHERS, TRACE ADKINS)
Marcel de Groot (FIRST)
Ken Valdez
Michael Hafftka (DEFECTIVE CHORDS)
Scotty Anderson (Session guitarist)
Michael Lawrence (GONG, NATIONAL HEALTH, MIKEY)
Taka Shikanai (MARBLE, HIPTRONIC)
Aldwen (ALDWEN, DOMINIQUE A., FRYING SNAILS)
Rick Huff (SKYWAY MUSICAL TECHNOLOGY, INC.)
Jon Herington (STEELY DAN)
Peter Lukaszewski (PTAKY)
Brad Fernquist (GOO GOO DOLLS, MICHELLE BRANCH, FASTBALL, NEW RADICALS)
Jeff Pevar (DAVID CROSBY/CPR)
Michael Burks
Sam Vilo (SPOON)
Bradley Bishop (ADSR)
Nick Jones (Session guitarist)
Bruce Childress (DROID)
Kenny Olsen (KID ROCK)
Andre Frappier (JAHEIM)
Kyle Toucher (DR. KNOW)
Greg Martin (KENTUCKY HEADHUNTERS)
Pete Droge
Chris Walker (RED TREE)
Ann Klein (PM DAWN, Toshi Reagon, Joan Osbourne, Kate Pierson)
Randy Jankowski (EASY MONEY BAND)
Geoffrey Richardson (CARAVAN)
Pye Hastings (CARAVAN)
Doug Boyle (CARAVAN, solo artist)
Sergio Autrey (CASINO, studio player)
Ron Heathman (SUPERSUCKERS)
Joe Satriani
Zane Carney (Jesse McCartney, Renee Olstead)
Frank Harrison (FRANK HARRISON GROUP)
Brent Simmons (THE INCISION)
Chuck D. Zull (MAN ON FIRE!)
Wim Mathues (THE JAWKINS, REPLICA)
Wolf Hoffman (ACCEPT)
Cameron Williams (TISHAMINGO)
Matt Baldoni (BUSTA RHYMES, RUN DMC, RONNIE LAWS, KEIKO MATSUI)
Neal Schon (JOURNEY)
Kenny White (NOWandTHEN)
John Frusciante (RED HOT CHILI PEPPERS)
Perry Hall
Ariel Pozzo (MIGUEL MATEOS)
Frank Marino (MAHOGANY RUSH)
George Merk (GEORGE)
Nicola (Nik) Cantatore (GEORGE)
Nicolas Sabbadin (SABBADIUS FUNKY TONES)
Martijn Swier (TICO*VERDE)
Eric Mantel
Todd Thomas (THE FASHION BRIGADE)
John Mayer
Mark Karan (THE OTHER ONES, RATDOG, PLANET DRUM, DAVE MASON, PAUL CARRACK, THE REMBRANDTS)
Chuck Garvey (MOE)
Zane Carney
Michael Landau
Bruno Dandrimont
Gianni de Chellis
Ed Means (LITTLE KIDS)
Don Evans (DIRK HAMILTON)
Jeff Hardesty (D'generation)
Joao Venda (THE PINUPS)
Marc Opscholtens (NOISE)
Derek Trucks
Mr. Pop (THE SUN)
Bob Armitage (POPPAGROOVE)
Scott Holiday (RIVAL SONS)
LaMonte Sekol (THE RESTLESS NATIVES)
Jason Newcomb (STEPPINSTONE)
Dominique Melin
Rafael Moreira (ROCKSTAR TV SHOW House Band, MAGNETICO)
Peter Czajer (BOHEMA)
Davey Love (THE SONIC LOVE AFFAIR)
Joe Walsh (JAMES GANG, EAGLES)
Scott Pett (BAD BOY BLUE)
Chico Bamboo (HIGH SCORE HUSTLER)
Ben Harper
Graham Young
Keith Gibbs (SASQUATCH)
COSMIC RAILROAD
Nick Perry (SILVERTIDE)
Jimi Hazel (24-7 SPYZ)
Dave Wood (HILARY DUFF, GLADYS KNIGHT, TAYLOR HICKS)
SMASHING PUMPKINS
RV Salters (HONEYCUT)
D. C. Baldwin
Andrew Carillo (JOAN OSBORNE)
Jimmy Crespo
Steve Stevens (BILLY IDOL)
Rogers Stevens (BLIND MELON)
John Rzeznik (GOO GOO DOLLS)
Korel Tunador (GOO GOO DOLLS, KATY PERRY)
Paul Gordon (B52's)
Tinsley Ellis
Tim Sult (CLUTCH)
Vic Johnson (SAMMY HAGAR)
Tom Phillips (WHILE HEAVEN WEPT)
Daron Murphy (MOBY, LITTLE DEATH)
Devin Bronson (AVRIL LAVIGNE)
Larry "Rhino" Reinhardt (IRON BUTTERFLY, CAPTAIN BEYOND)
Jon Butcher (JON BUTCHER AXIS)
Vinnie Moore (UFO)
Jimmy Scott
Fernando Pareta
Nick Weiland
Danny Mareco (NEEDMORE)
Gilby Clarke
Takeshi Akimoto (ZIGGY MARLEY)
Tom Petty
Jeff Ray (PENTHOUSE SUITE)
Okan Ersan
DeeRal (LEONA LEWIS, GO WEST)
Andy Aledort
Dan Spitz (ANTHRAX, DEUX MONKEY)
Luca Galeano (NEJA, SUGARFREE, MATTEO AMANTIA)
Paul Breuker (MY PROPANE)
Adrian Utley (PORTISHEAD)
Carlos Santana
Rick Derringer (RINGO STARR'S ALL-STARR BAND)
Glenn Proudfoot
Michael Readman
Anna Heifetz
BLUE MAN GROUP
Simon Morrison
Luther Dickinson (THE BLACK CROWES)
Jorge Evans
Kirk Fletcher
George Reiff (Bassist-JOE WALSH BAND)
Gary Clark Jr.
Zapata (GARY CLARK JR.)
Rob McNelley (BOB SEGER)
Dario La Magna (SOLO ARTIST, SESSION GUITARIST, ANDY TIMMONS BAND COVER)
John Fogerty
Robin Zander (CHEAP TRICK)
Jesse Johnson
Erwin Vanegas Serrano (SOLO ARTIST, SESSION GUITARIST, AND GAIRA CAFÉ CUMBIA HOUSE)
Susan Tedeschi (TEDESCHI-TRUCKS BAND)
Glenn Frey (EAGLES)
Justin Sharbono (SOUL ASYLUM)
Timothy B. Schmit (EAGLES)
Jacob Petersen (STEVE MILLER BAND)
Mark Bouras
Michelle Popela
Cyrus Madan (Keyboards-DEEP BANANA BLACKOUT)

No portion of this site may be reproduced, copied, or downloaded without the expressed written consent of Geoffrey R. Teese. Purchase of any RMC product does not include transfer of Intellectual Property Rights. All Intellectual Property Rights are the sole property of Geoffrey R. Teese unless otherwise noted or licensed.


Back to RMC HOME